Eone's history dates back to 2015 when the brand's founder, Hyungsoo Kim, came up with the idea for the watch when a blind fellow at MIT felt uncomfortable wearing his talking watch during class. The goal was to create a watch designed for everyone.  Eone is a shorthand for the English word "everyone", which reflects the brand's interest in serving everyone.
Eone began designing its watch with the maxim of "Nothing for the wearer, without the wearer", so it consulted different blind people to identify their needs and contemplate their wishes. Most opted for a discreet design without drawing attention every time they had to check the time, so their designers focused on a tactile identification system, specifically 2 concentric balls that describe a circumference, one of them indicating the time and the other the minutes. Both are detected very well and allow the reading of the time to be clear, and, above all, that it can be used by both a person with and without visual impairment.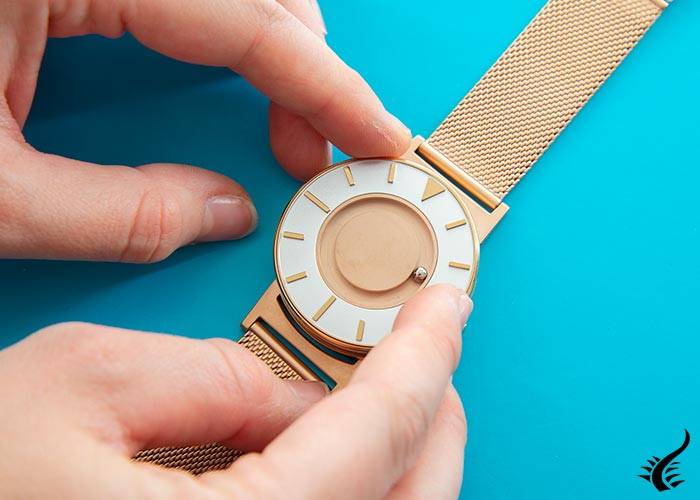 Its one-of-a-kind collection is named  Bradley and named for a former Army officer who lost his sight in an explosion in the 2011 Afghanistan war, Brad Snyder. Showing great inner strength and a magnificent spirit of achievement, Brad competed and won two gold and silver medals in swimming at the 2012 Paralympic Games in London. It is a sign of homage.